Trombone Shorty & Orleans Avenue with special guest Lenny Kravitz @ New Morning (13/10/10)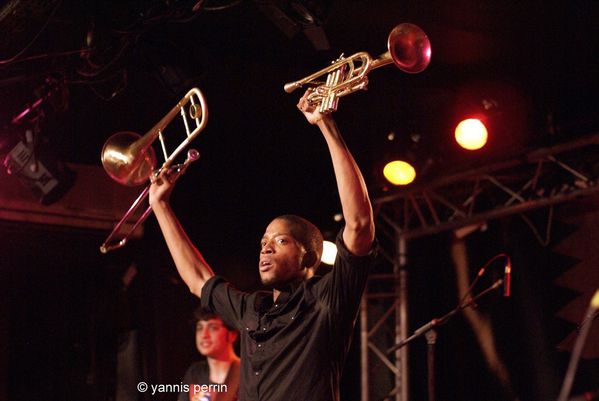 The announced bomb "supafunkrock" exploded well and truly last Wesnesday at New Morning, with Trombone Shorty & Orleans Avenue.
Troy Andrews, alias Trombone Shorty (also trumpeter and singer), a rare talent, who can draw both unqualified respect of jazz legends (Marsalis said about him, "Shorty possesses the rarest combination of talent, technical capability and down-home soul. I'm his biggest fan") and deliver a high-energy show . Check out this video about him !

Surrounding Andrews in his band, Orleans Avenue - Mike Ballard on bass, Pete Murano on guitar, Joey Peebles on drums and Dan Oestreicher on baritone sax.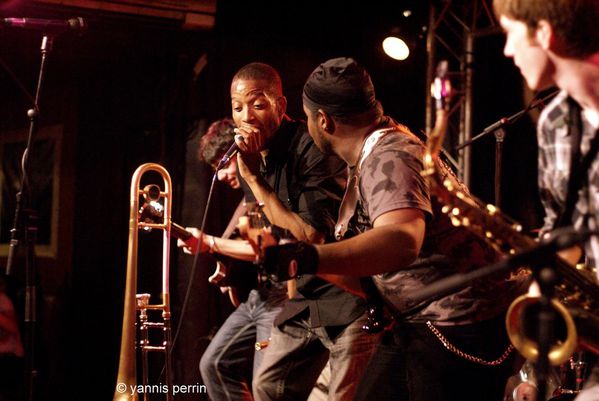 Shifting the musical landscape in a thrilling new direction, Troy Andrews delivered a two hours shows mixing rock, funk, jazz and soul, in an already overheated atmosphere, before making a sign to his mentor, Lenny Kravitz, to join him on stage for an happening on the title « Something beautilful ».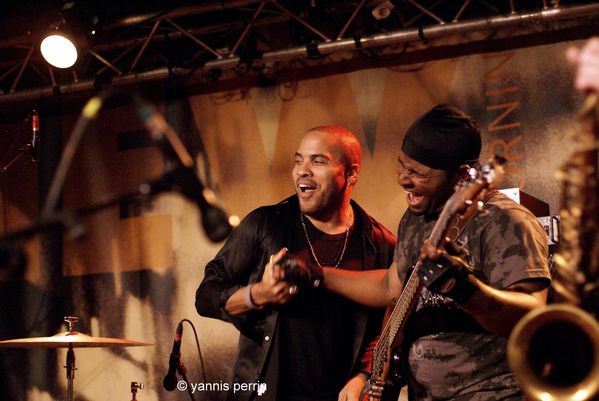 To see all the pictures taken during the show, click HERE !
And below here is a short video of Trombone Shorty inviting Lenny Kravitz on stage !