Ron Carter "The Golden Striker Trio" - New Morning Paris (12/07/2010)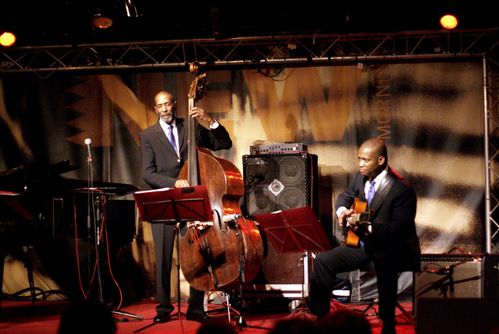 I would have never thought one day to see Ron Carter himself playing live in Paris ... The one and only ! The bass player who played with Miles Davis from 1963 to 1968 (with Tony Williams on drums and Herbie Hancock on piano); perhaps the greatest jazz time-playing rythm-section ever. Needless to list all the musicians Ron Carter performed with. He is one of the most original, prolific (more than 2,000 albums to his credit!) and influential bassist in jazz.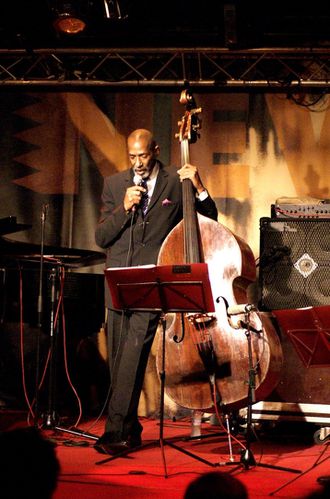 At 73 years old, he remains as active and fresh as ever.I had the chance to attend his concert with Russell Malone on guitar (guitarist of Diana Krall's band in the mid-1990s) and Mulgrew Miller on piano. The trio "recipe" sounds magic: the perfectly sensed of time of Ron Carter, his brilliant technique and a sound so resonant that in ballads it seemed as if the notes were being artificially sustained. Russell Malone and Mulgrew Miller's facility on uptempo tunes as well as their soulful, sensitive and elegant way of playing luxurious ballads. A must-seen !
If I had to keep in my memory a moment of this live performance, I would always remember their interpretation of "My funny valentine" (one of the three favorites standards of Ron Carter), as well as the happy and satisfied faces of women in the audience.