Marcus Strickland 5tet @ Duc des Lombards (05.03.12) + Walter Smith III 4tet @ Sunside (31.03.12)
MARCUS STRICKLAND 5tet @ Duc des Lombards (05.03.2012)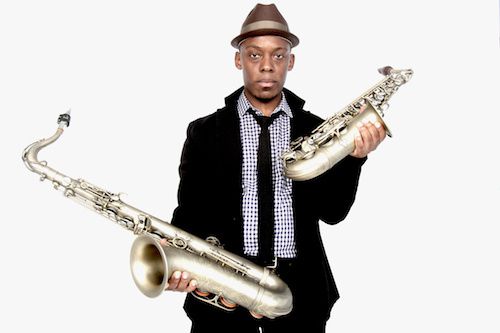 Marcus STRICKLAND (Sax)
David BRYANT (Piano)
Ameen SALEEM (Bass)
E.J. STRICKLAND (Drums)
At 30 years old, Marcus Strickland was already the sideman of Roy Haynes, Myron Walden or Pat Metheney. MarcUS and his brother Enoch Jamal, drummer, are already central figures of the present wave of dynamic and open-minded jazz. They both have impressive style and musicality and are able to draw on a wealth of jazz references without losing an ounce of originality and purpose.
Marcus' leadership seems natural on soprano saxophone as well as tenor. He puts weight and presence behind his sound, such on the track "Portrait of Tracy" by Jaco Pastorius. On tenor, he advanced a muscular but sophisticated style, responding as much to his partners Ameen Saleem on bass and David Bryant on piano as they did to him.
In addition, E.J. Strickland's approach to the drums reflects a mature understanding of the role of the drums to jazz. He is able to create a distinct character to each song, both as a composer as a drummer.
A must see for any jazz lovers !
WALTER SMITH III 4tet @ Sunside (31.03.2012)
Walter SMITH III saxophone tenor
Sam HARRIS piano
Harish RAGHAVAN contrebasse
Justin BROWN batterie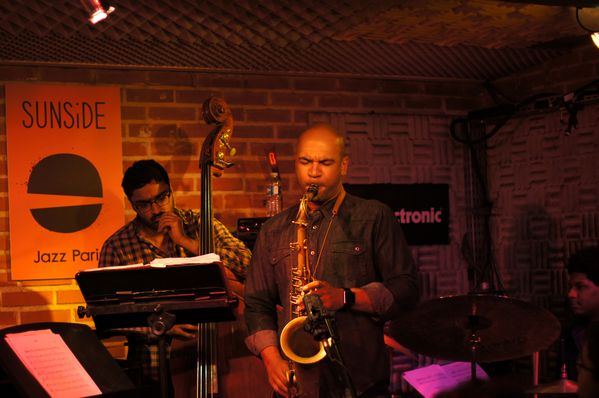 Accomplished musicians, fast of spirit, more brilliant than moving, being able to surprise themselves and the audience, an intense energy and a lack of "easy" seduction.
Jazz in a pure state. Walter Smith has grown with Roy Haynes, Roy Hargrove, Terence Blanchard and especially Ambrose Akimusire. All together, they symbolize the rising new generation of the American jazz.
In the absence of Ambrose Akinmusire, Walter Smith was the leader of the band, helped on the second set by one of the most inventive saxophonist Logan Richardson (previously members of Jason Moran, Billy Hart, Nasheet Waits, Joe Chambers …). He debuted as a bandleader with his 2007 critically acclaimed album "Cerebral Flow" and was also a member of Jason Moran project celebrating a reshaping of Monk's historic performance at Town Hall. His next appearance will be for the release of the 1stalbum of the French pianist Tony Tixier, along with Burniss Earl Travis II on bass and Kendrick Scott on drums (April 27thand 28that Sunside Paris). Ambrose Akinmusire 5tet will make his first appearance at Banlieues Bleues Festival on April 11th.