Jacky Terrasson New Trio @ New Morning (29/07/2010)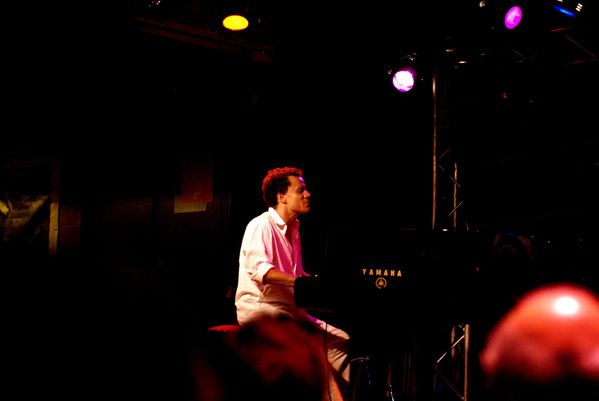 Jacky Terrasson
I have been moved by Jacky Terrasson New Trio's music. A richly refined and remarkably free-spirit music that speaks to everybody's heart.
His new album "Push" released in beginning of 2010 is a turning point for him. Not only did he begin with his new label Concord Jazz, but it is also a new door onto his creative technique and musicality. For a new beginning, he wanted to find another sound and explore different grooves, beats and vibes. As he says, "Push means to make things happen, to push into new directions".
His trio includes bassist Ben Williams and drummer Jamire Williams. I do love Jamire's playing on Christian Scott's quintet, and even more on Jacky Terrasson 's trio: there is motion in his drumming that makes the music alive.You add Ben Williams, and they all get along naturally. At New Morning, Jamire Williams was not there, replaced by Terreon "Tank" Gully. And they killed !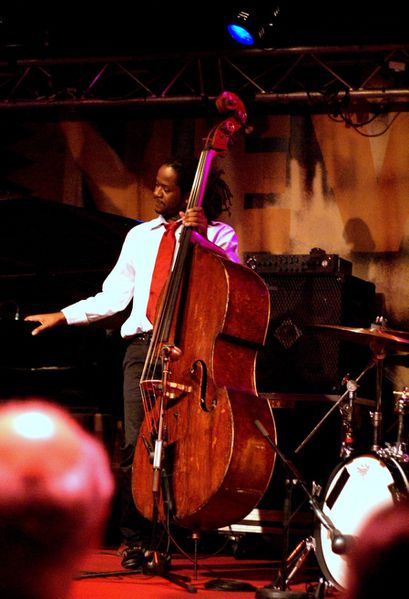 Ben Williams

A two hours and half live performance, where Jacky Terrasson played some of his new compositions, as well as revisited standards such as "Smoke gets in your eyes" melded with a version of the timeless melody "Body and Soul" and "Beat it", Michael Jackson' s Thriller hit. A way in which they pay tribute to great artists.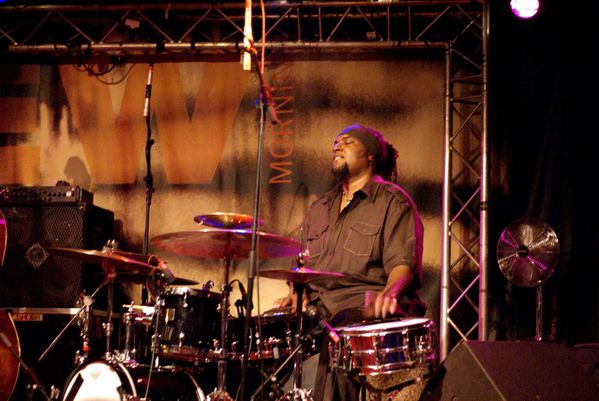 Terreon "Tank" Gully
I have to admit that I love the entire album ... but I am moved when I am listening to the tune "My church" - a moment of bright music and invitation to introspection - as well as Monk's standard "Around midnight" that begins with a quiet beauty and speeds up and ends with fractured chords.
But there is also some tunes for people who just want to move and dance, such as "Gaux girl" (written by Jacky Terrasson for his daughter "who is always on the go") or the joyous, clap-happy end song "O Café, O Soleil".
Jacky Terrasson says his new album "Push" represents " the beginning of something new even though it's tied to everything I've recorded before. There a lot more of my own compositions -more than ever - and it's like the introduction to a new stage in my musical life. It's always a challenge, but I'm continuing to find my musical identity, my musical voice (...) my own way of speaking and phrasing and shaping".
To see all the pictures, click HERE !
Below Jacky Terrasson New Trio at Marciac Jazz Festival