Fred Wesley and the new JB's (New Morning - 26/07/2010)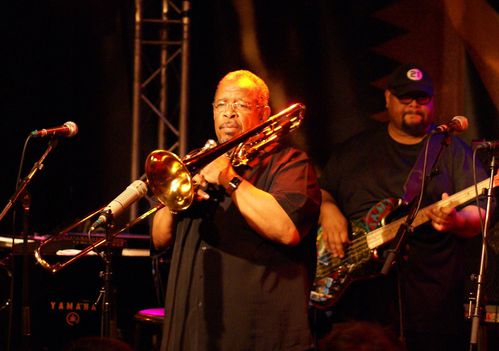 FRED WESLEY (tb, voc), GARY WINTERS (tp), REGGIE WARD (g), PETER MADSEN (p), DWAYNE DOLPHIN (b), BRUCE COX (dms), CHRIS ANDREWS (sax).
Trombonist, composer, arranger and bandleader, Fred Wesley is known as one of the architects of funk music. He works with James Brown in the 1960-1970s, established him as one of the world's funkiest trombone player. He also arranged and played for Parliament - Funkadelic and Bootsy's Rubber Band, and joined Count Basie Orchestra in 1978.
Today, he can be seen with Maceo Parker, as well as with his own jazz-funk band, the New JBs. He invents a phrasing recognizable between all, inspired by jazz music, with a touch of soul music and rythm and blues. A legend who remains a model for the new generation.
At New Morning, he began with a wonderful solo of Concierto de Aranjuez, then moved to "Chameleon" (Herbie Hancock's composition), "Four Play" (that can be found on the album "A blow for me" of Fred Wesley and the Horny Horns), "Pass the peas", " Bop to the boogie", "Gimme me some more" ...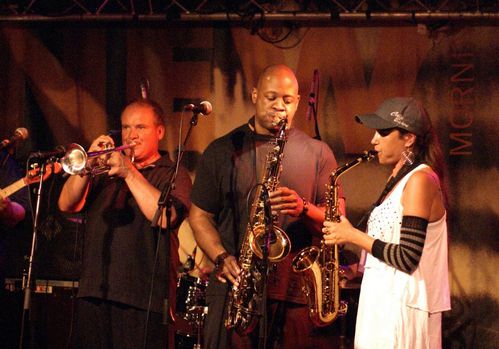 Whether it is jazz, funk, R&B, blues or other, his solos are always hot; and he knows how to choose his musicians and meld them into a funk unit that generate mad heat !
For those who did not have the chance to see him playing yet, go get your ticket for his next show !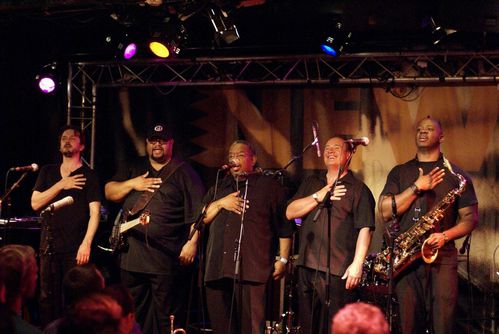 To see the pictures of his live at New Morning, click here !