Diverse feat. Rodolphe Lauretta & Tony Tixier @ La Centrale (25/03/2011)
Able to create a contemporary sound while keeping the jazz alive through their Kansas city roots, Diverse's music is made of feelings and emotions that connect with the audiences.Their music is creative, fearless and dynamic as hell. A mixture of "straight-ahead" jazz and groove-oriented tunes.
Needless to speak about Kansas City which has a rich heritage in jazz (Charlie Parker, Count Basie ...) . But Diverse, a quintet formed in 2008, has made their mark on the city's cultural scene. The band consists of Hermon Mehari on trumpet, Ryan Lee on drums, Ben Leifer on bass, John Brewer on piano and Rhodes, and William Sanders on tenor sax.
Diverse just released a self-titled album on Origin Records ("Jazz Label of the Year" – Jazz Week) that features Bobby Watson as the producer and as a guest artist on one track (Lost in Darkness). This project with Origin Records was a result of Diverse winning the 2008 Gene Harris Jazz Competition held in Boise, Idaho which consisted of 11 competing groups from around the country.
On their trip to Paris, they played with french alto and tenor sax player Rodolphe Lauretta and pianist Tony Tixier. They played many original compositions from their last album, such as "Where it lives" or "Lost in Darkness". Many of the original compositions show the band to be as talented as writers as they are as players ! Some of them written by Ben Leifer or William Sanders - except "Lost in Darkness" written by Hermon Mehari. They also played an original composition named "Parallelism" from Rodolphe Lauretta that I like (for its complexity and simplicity, as well in terms of melody and grooves) and that you may have the opportunity to listen to if you live in Paris.
I suggest you have a look on their website and myspace, as well as seeing the pictures from last Friday's performance !
http://www.myspace.com/rodolphelauretta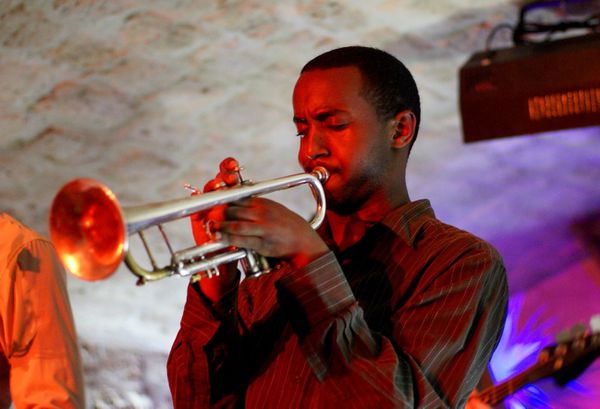 Hermon Mehari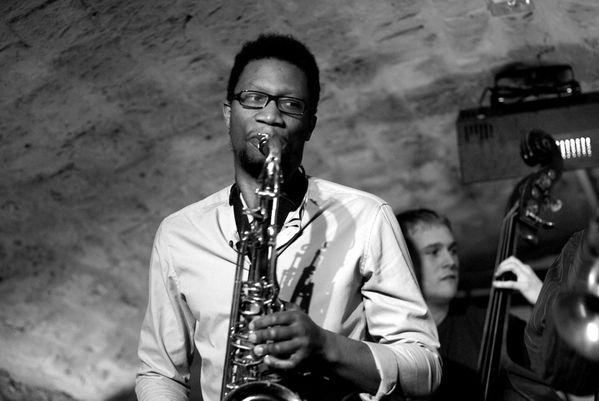 Rodolphe Lauretta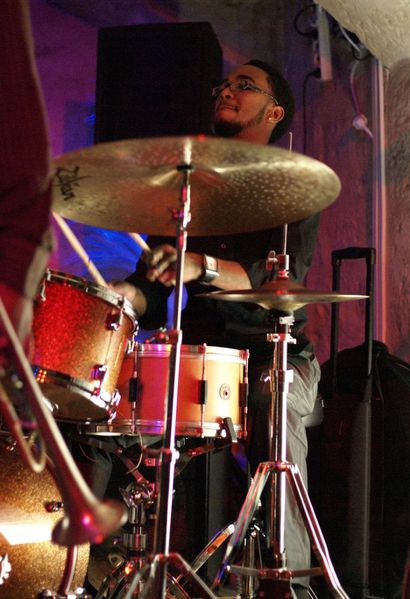 Ryan Lee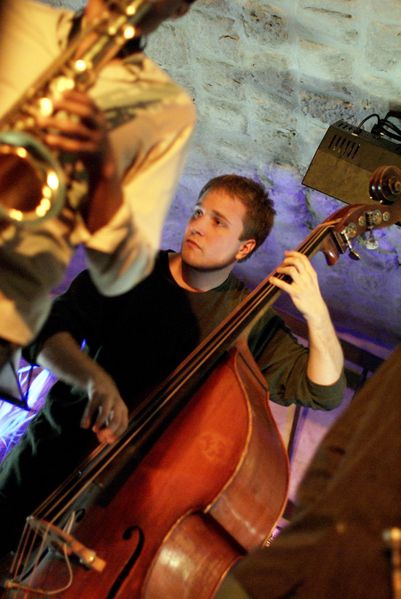 Ben Leifer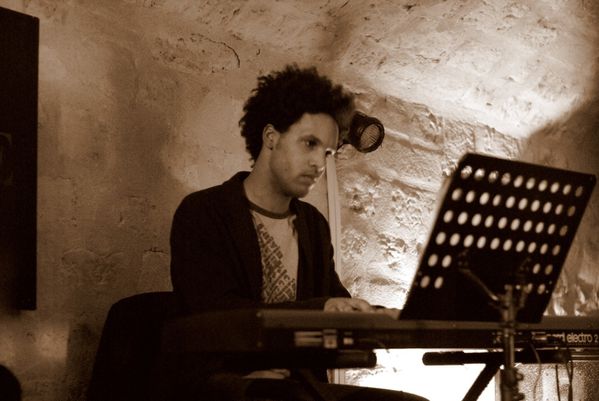 Tony Tixier