Christian Scott 5tet @ New Morning (11/10/2010)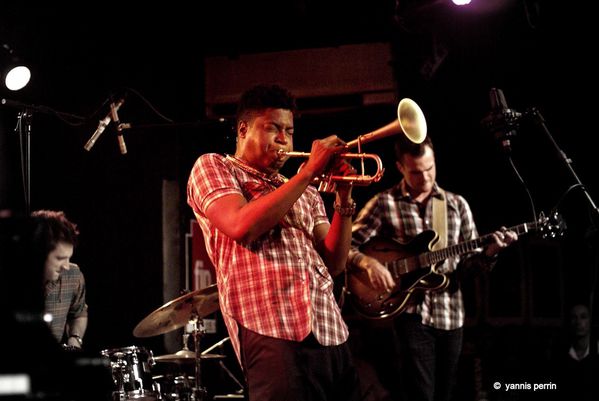 As you may have noticed, it is not my first review about Christian Scott.You can check out my previous articles by clicking on the link below:
Christian Scott Quintet (New Morning - 16/02/2010)
Christian Scott Quintet @ Sunside Jazz Club (July 2009)
Christian Scott Quintet @ Sunset Jazz Club (February 2008)
Humble and gifted musician with refreshing musical ideas taking music to places it's never been before ? Please welcome Christian Scott ! More than two hours of loud, rocked-up and passionate music that speaks directly to everybody's heart ? Please welcome Christian Scott !
As I am writing this few sentences, I realize that it is very difficult to put words on feelings. Christian's ability to play with light and shadow finds a direct echoes with Matthew Stevens' electric styles and color on guitar and Kriss Funn's grooving support on bass.
FYI - compared to his last appearance last February in Paris, Jamire Williams and Milton Fletcher have been replaced for this european tour (I do not remember their names, but the pianist did well for his "first gig" as mentionned by Christian himself who called him the "baby" of the band).
Before you look at pictures taken at New Morning last monday, I suggest you have a look at christianscott.tv, launched a few months ago. It is the best way to discover his music and what he stands for. He is an adventurous banleader, and an exciting new voice on the jazz scene with plenty of important things to say. I pick up for you three videos !
Angola, 13th Amendment
Isadora
KKPD
Go get it his new album « Yesterday you said tomorrow »
To view all the pictures, click on the picture below !