Christian Scott Quintet (Sunside Paris - 09/07/09)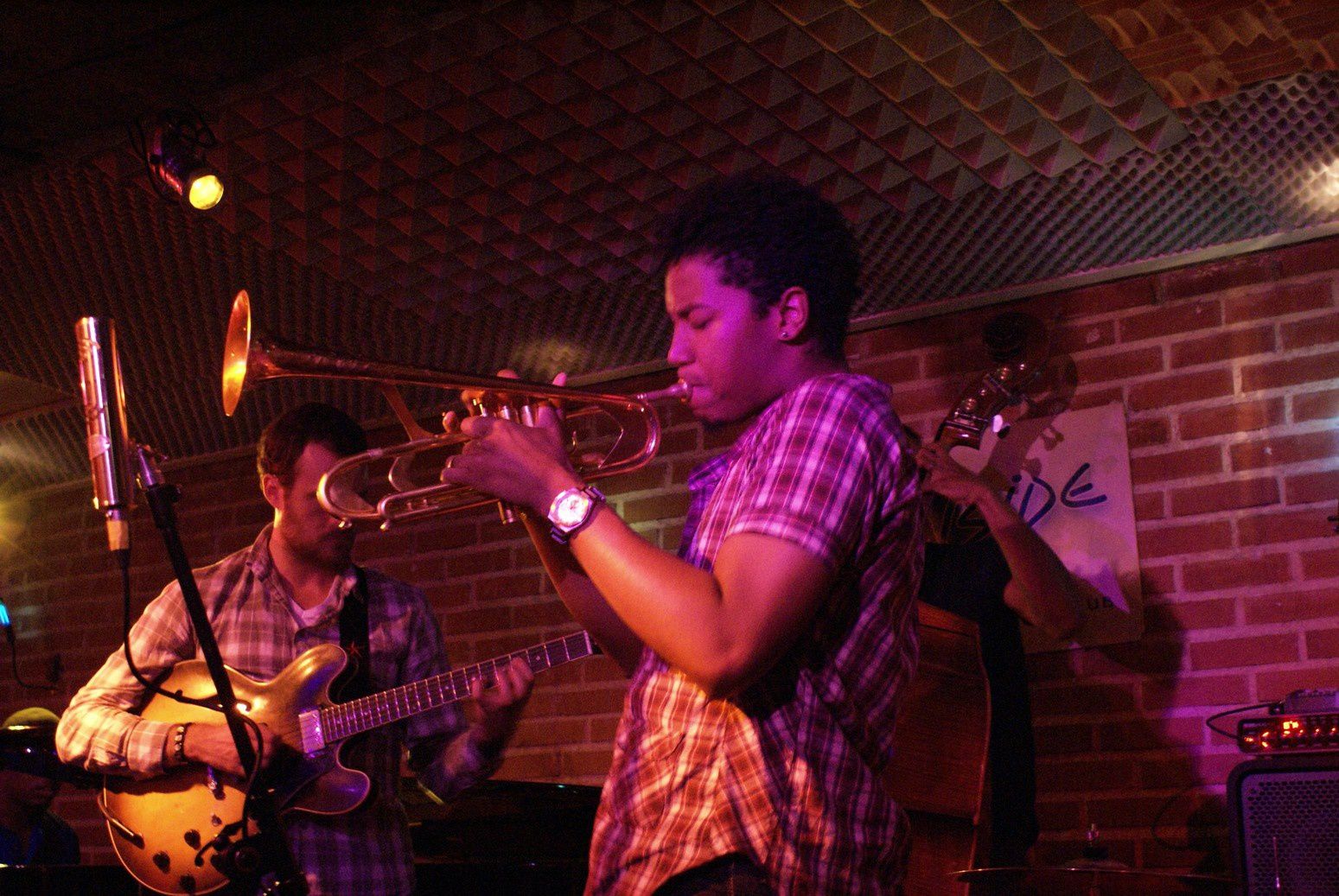 I did mentionned many times the trumpet player Christian Scott, and particular his first 2 albums

Rewind That

, and

Anthem

.


When I first heard Christian Scott, I remember saying to myself that it was one of the most remarkable premiere I have seen. He was delivering a smart, grooved and plugged-in set of tunes (nine of the eleven are originals) with his electric sextet (and particularly the guitarist Matt Stevens). And I was waiting for the next album ...

A year later, a year wiser I would say, the 24-year old Scott issued his second album "

Anthem

". A powerful collection of 12 pieces mixing jazz, indie rock, neo-soul and hip hop sensibilities. This album may no adhere to the swing-and-blues rules of traditional jazz.

Who cares ? As he told on DownBeat, "99% of the time, jaz musicians come out swinging. But why bother ? It's not that I can't swing. I can, and I love it, but what I'm doing does not have to sound like what other peopLe want me to sound like".

Whatever it is, the music is sometimes dark, melancholic, reflective and emotionally charged. Everyone can hear their own personal anthems in the 12 pieces of that albums. "

Dialect

" explores Scott's feeling about the African Dispora in the US and how to make peace despite the divisions. "

Katrina's Eyes

" does not speak about a hurricane, as everyone can expect, but about a dream he had a night about a baby crying and on the background a melodic theme. When he woke up, he was sad because the baby was not there, but fortunately he remembered the music. "

The Nine

" is an ode to the devastated Ninth Ward in New Orleans, whereas "

Like That

" is a song that came out of a broken relationship.The album ends up with a mix of jazz and hip hop, with the words of Brother J, who raps about "the future's gone backwards", about it's time for "peace and patience", that "the passionate struggle becomes our faith" and how we're "throwing our culture to the dogs".

His third and last album "

Live at Newport

" is the follow up of Christian Scott's works. A stunning portrait of a young talent on the rise. Let me tell you the comment of Chris Botti in Downbeat Magazine. The american trumpet player stopped by to see Christian's Newport performance and he said: "Lately I've been listening to a lot of CDs by new trumpeters. The only one I like is Christian's. He's the new voice in jazz trumpet. I love his point of view. He doesn't sound like any other young trumpet player."

Needless to say that I do agree.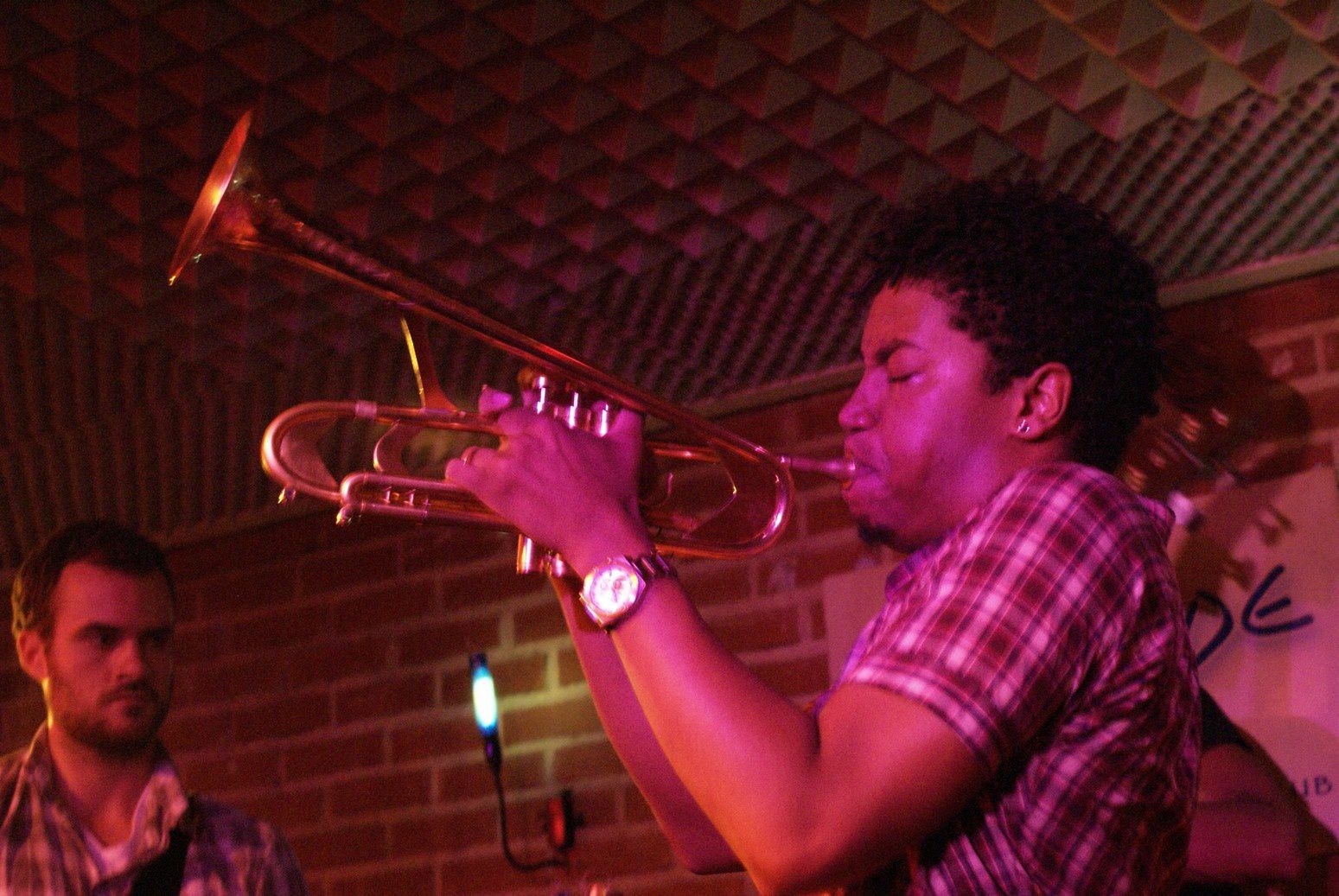 So what about his performance at Sunside Jazz Club in Paris ? From the beginning, it is loud and rocked-up. And at the same time the smooth horn tones, the sentimental melodies and the drumbeats make you feel in a safe place. His playing and the sound of his lines seem sometimes secondary in the project, and this is why his music sounds so contemporary.



I've read that

Christian Scott doesn't like being told what he should or shouldn't play - even when it's Wynton Marsalis doing the telling (true story).

Mr. Scott, please "Do your Thing" !

To see all the pictures of the performance, click on the picture below !