Jeremy PELT (Sunside - 16/06/09)
It is my great pleasure to introduce one more time Jeremy Pelt. I first discovered his works with his band Wired « Shock Value: Live at Smoke », an exploration of the style Miles Davis generated with « Live at the Fillmore East ».
I loved that album: his music is like a narcotic. One of my favourite album. Additionnaly, they recorded this live performance at the Smoke Jazz Club, on Upper West Side NY; a place I used to go very often when I was living in New York.
Did I also mention that I attended Gerald Cleaver's concert (featuring Jeremy Pelt) at Duc des Lombards in March 2009. Click here to look at the previous article.
With the album « November », Pelt returns to a fully acoustic format. At the Sunside Jazz Club, he played brilliantly, with warmth and depth. A musical and listening experience from beginning to end. His trumpet was sweet, harmonies and pulse were there, with Gerald Cleaver on drums and Dwayne Bruno on bass. On piano, Danny Grissett, and one of the finest tenor saxophonist JD Allen.
To see all the pictures from his concert in Paris, click on the picture below !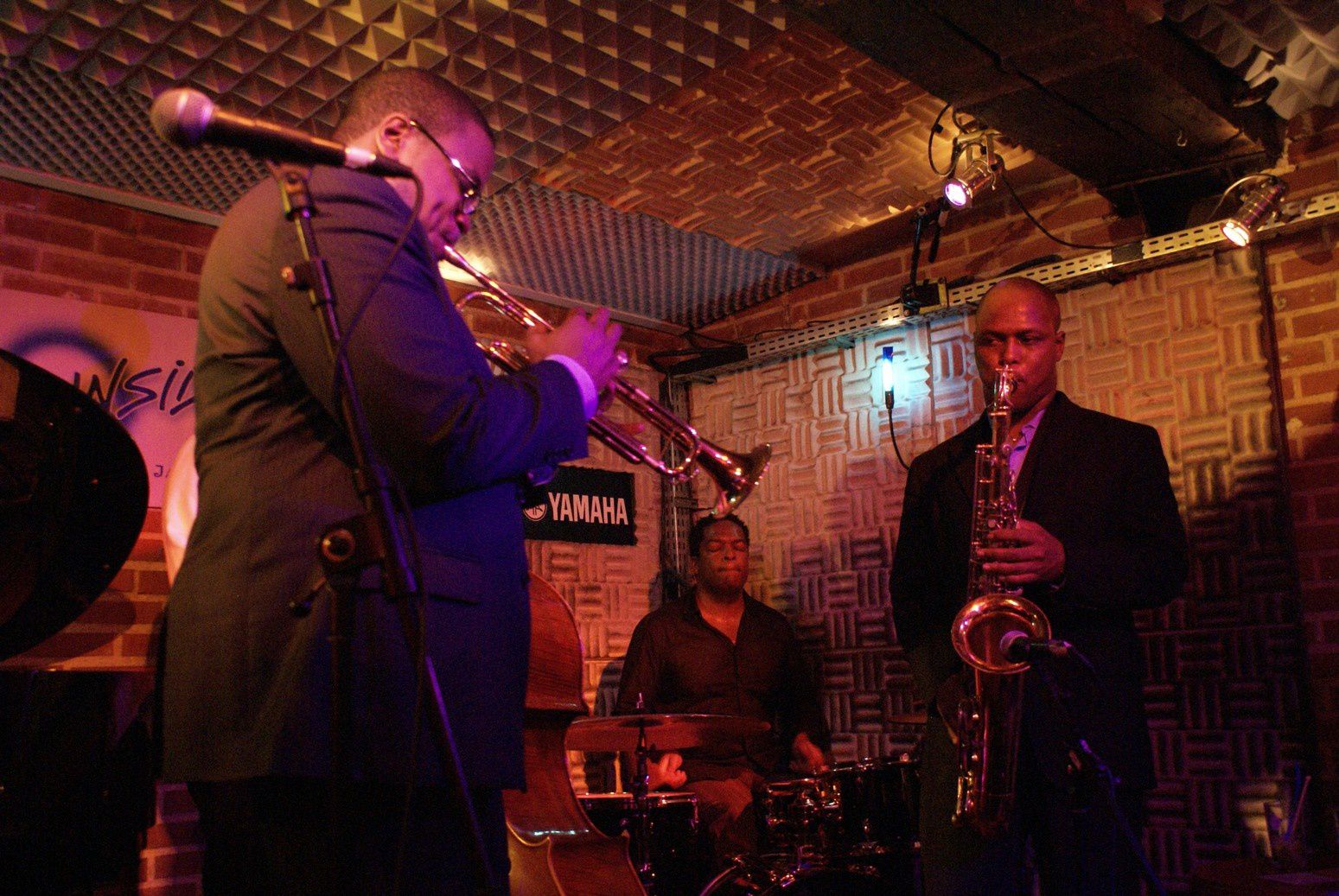 Review of « November » (Downbeat)
After several years of embellishing his music with electric keyboards, guitar and sound effects, Jeremy Pelt returns with a scintillating new disc that proves that acoustic instrumentation can be as electrifying. The fireworks ignite from Pelt's trumpet improvisations, which at times crackle with the intensity of classic Freddie Hubbard. Pelt shares the frontline with tenor saxophonist J.D. Allen, who also wields a flinty sensation when it comes to delivering poignant improvisations. Powerhouse drummer Gerald Cleaver and bassist Dwayne Burno ignite a combustive drive, and Danny Grissett offers his percussive piano accompaniment.

Pyrotechnics alone don't necessarily make absorbing music. Pelt's deft compositions make November a rewarding disc that invites repeated listens. They're steeped in modern post-bop, but also evoke a cinematic narrative akin to Wayne Shorter or Bobby Hutcherson. Pelt's no mere throwback musician, though. His mixture of turbulent rhythms and careening melodicism on "Avatar" or the smoldering fire he musters on "Rosalie"- check out his superb pithy duet with Grissett- are firmly rooted in the now.

The cohesive energy of Pelt's new outfit also contributes to this date's lasting impression. In Allen, he's found the ideal match for vivacious improvisations, best illustrated on "Phoenix", a blistering modern bop romp on which Allen and Pelt incessantly exchange sparkling asides. Cleaver and Burno give the rhythm section an urgency throughout most of the date, then recoil admirably on the more reflective compositions such as "Clairvoyant" without sacrificing rhythmic intensity or ingenuity.